Methuen Drama's iconic Modern Plays series began in 1959 with the publication of Shelagh Delaney's A Taste of Honey and has grown across six decades to now include more than 1000 plays by some of the best writers from around the world.
To celebrate the 60th anniversary of the series, seven new hardback editions of plays will be published. Beginning with a new edition of A Taste of Honey, six plays, one from each decade, were chosen by public vote from a shortlist drawn up by the editorial board.
Available in single editions as well as a limited edition box set, all books will be available from 4 November 2019.
Read more about each play below:
1950s: A Taste of Honey by Shelagh Delaney
It's chaotic — a bit of love, a bit of lust and there you are. We don't ask for life, we have it thrust upon us.
Written by Shelagh Delaney when she was 19, A Taste of Honey is one of the great defining and taboo-breaking plays of the 1950s.
This new edition features an original foreword by academic and journalist Celia Brayfield.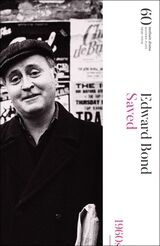 1960s: Saved by Edward Bond
It's bad enough bein' stuck with a kid without 'avin' you 'anging round' me neck. The 'ole street's laughin' be'ind yer back.
Described by Edward Bond as 'almost irresponsibly optimistic', Saved is a play set in London in the sixties amidst the cultural poverty and frustration of a generation of young people on the dole and living on council estates.
This new edition features an foreword by playwright and Methuen Drama author Simon Stephens.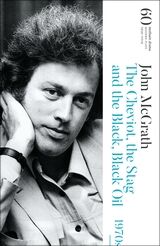 1970s: The Cheviot, The Stag and the Black, Black Oil by John McGrath
It's a story that has a beginning, a middle, but as yet, no end.
Described by the playwright as having a "ceilidh" format, The Cheviot, the Stag and the Black, Black Oil draws on historical research alongside Gaelic song and the Scots' love of variety and popular entertainment to tell this epic story.
This edition features a new foreword by director of Fuel Theatre Company, John's daughter Kate McGrath.
1980s: Top Girls by Caryl Churchill
I believe in the individual. Look at me.

Set in the early Thatcher years, Top Girls is a seminal play of the modern theatre, revealing a world of women's experience at a pivotal moment in British history. Told by an eclectic group of historical and modern characters in a continuous conversation across ages and generations it was described by The Guardian as 'the best British play ever from a woman dramatist'.
This edition features a foreword by critic and journalist Ann McFerran.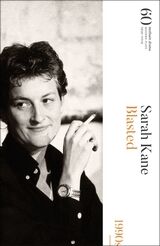 1990s: Blasted by Sarah Kane
I know you want to punish me, trying to make me live.

In 1995 Sarah Kane's first full-length play Blasted sent shockwaves throughout the theatrical world. Making front-page headlines, the play outraged critics with its depiction of rape, torture and violence in civil war. However, from being roundly condemned by the critics the play is now considered a seminal work of European theatre and has defined an entire era of stage writing.
This new edition features a foreword by Sarah Kane's agent, Mel Kenyon.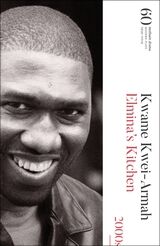 2000s: Elmina's Kitchen by Kwame Kwei-Armah
You can't just walk into dis bad man t'ing, you gotta learn the whole science of it. You step into that arena and you better be able to dance wid death til it mek you dizzy.
Elmina's Kitchen is a thrilling, engaging portrait of a one-parent family struggling to stay within the law that takes readers behind the headlines and shows how easy it is to make the wrong choices when you're struggling to survive.
Features a new foreword by original cast member, Paterson Joseph.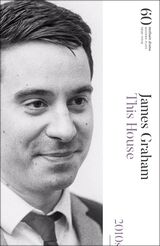 2010s: This House by James Graham
This country doesn't need a constitution, never has, never will. We have History as our guide. In tough times, the British do what we have always done. We muddle through.
With well-paced, witty and waspish dialogue, This House playfully explores the childish digs and chauvinistic attitudes that riddle political life. Graham combines comedy with comment in this portrayal of the strain between the thinking individual, the pressure to toe the party line and the end goal of winning government.
Features a new foreword by Baroness Ann Taylor of Bolton.