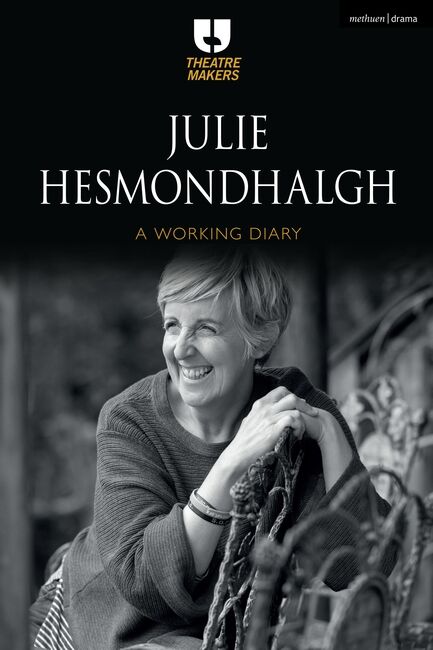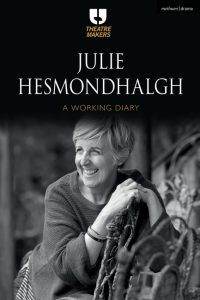 I'm in MediaCity, Salford, to do a radio play, and – as usual – I'm lost, wandering around from building to building trying to find the MPAS studio. I have no sense of direction and the white maze- like corridors bamboozle me every time. I make it by the skin of my teeth. It's just a read-through today, and a friendly chat over a cup of tea with the producer and her team, the writer and the cast. I'm in and out within the hour and off to Ashton College where I have a longstanding arrangement (and it has been months in the planning) to talk to a group of young people about Arts Emergency since they are piloting the northern wing of their scheme in the Further Education College.
I grew up in Accrington, a small industrial town in north- west England, not unlike Ashton- under-Lyne, except even further from the bright lights of Manchester. Through a lucky accident of birth, I grew up in a time when young people from backgrounds like mine were supported in every possible way in our journey to becoming artists of one kind or another. I was taken on subsidized school trips to the Royal Exchange theatre in Manchester all through my teens, and had a brilliant teacher, Martin Cosgrif, who taught us A-level Theatre Studies and who instilled in us a belief that we could be actors, directors, writers. That we had as much right as the next person to pursue a life in the arts. We all loved performing, but I don't think any of us signed up to that course thinking for a minute we could actually be professionals one day. It just wasn't something that kids like us did.
But, after two years with Martin, a disproportionate number of us got into top drama schools. In 1988 when I went to LAMDA on a full grant (covering fees and maintenance – can you even imagine?), there were five of us there from Accrington at the same time. Three of us in my year of twenty- five or so. Four out of the five of us are still acting.
Young people today are really up against it. The crippling debts that face anyone leaving higher education now, not to mention the devaluing of the arts by policy- makers who regard them as 'soft' subjects, make the choice to pursue a creative degree or arts- led course feel like a daft risk, and one that fewer and fewer kids from low income families are prepared to take. Arts Emergency is a charity dedicated to encouraging these young people to follow their dreams, and to creating an 'Alternative Old Boys' Network' with a mentoring programme that already has 4,000 industry professionals involved.
This kind of work is crucial if we're going to have an arts community in this country that truly reflects the diversity of its population. If we're not careful, in a matter of years, our arts institutions will be entirely run by the children of the wealthy, and the stories we tell each other will be representative of that tiny stratum of society.
The talk goes well, I think. Ian Kershaw (Kersh), my husband, who mentors a fantastic young English student from the college, comes with me and I manage the PowerPoint more easily than I thought I would. Martha, our fifteen- year- old daughter, is here with a group from her school (hilariously, I had to sign a permission slip to allow her to come and see me talk). I've worked hard to keep the content uplifting, whilst acknowledging the very real and quite bleak backdrop of how hard it is for young artists these days, certainly in comparison to when I was starting out.
I spend some time apologizing to the audience on behalf of my own complacent generation for not fighting hard enough to keep in place the things that made our lives so much easier back then. There are positive things I can say, though, about the many opportunities available in the burgeoning creative industries, and that there are people who want to help. I talk about Bread and Roses, the old protest song, with its beautiful line, 'Hearts starve as well as bodies'. In my opinion, it offers the template for a good life: you need to balance the bread – having enough to sustain yourself and your loved ones physically with food and shelter and essentials – with the roses – the need to experience beauty, art, music, literature, culture. I feel the government at present would like us to believe that to be an artist is some airy-fairy choice that will leave you starving if you're mad enough to pursue that life. I believe it's possible to have the bread and the roses.
Julie Hesmondhalgh: a Working Diary is published by Methuen Drama