Since 1959, our Methuen Drama Modern Plays series has published a diverse and exciting list of writers, beginning with Shelagh Delaney's A Taste of Honey and Lorraine Hansberry's A Raisin in the Sun, running six decades and reflecting the most up-to-date new writing on stages and performance spaces around the world.
On March 16th 2020 the Coronavirus pandemic brought a shutdown to UK theatres. Plays that were in previews never made it to opening night. Plays that were in rehearsal never made it to the theatre. Plays that were on the page never made it to the rehearsal room. Overnight the theatre industry was brought to its knees, bringing with it mass cancellations of performances and an uncertainty for an entire creative industry.
Many new plays were ready to be performed and were at various stages of preparation. Some were in technical rehearsals, days away from being seen by audiences. Others were enjoying preview performances or on tour, ready to transfer to another venue for a larger opening. As play publishers, we were gearing up to publish a whole host of new plays to coincide with these productions. Writers were signing off on cover proofs, making last minute changes to their texts and in some cases, plays were at the printers ready to be printed and distributed to bookshops and theatres.
The uncertainly brought by the pandemic has affected all aspects of daily life and has brought with it many tragedies, both personal and professional, to all sectors of society. This particular uncertainly in the theatre industry has meant that venues have been unable to commit their long-term programming and many writers have been left not knowing the status of plays, that in many cases were days away from being performed.
A year on from March 16th 2020, we're launching a 'Lost Plays' series which sees five new plays in publication, away from their scheduled on-stage production. Publishing together on 26th March 2021, the day before World Theatre Day, these five new playtexts bring the work of celebrated writers to the page to be discovered by readers rather than audiences first.
In each case the plays themselves have been postponed, with physical productions forthcoming, but instead of the usual model of finding the playtext at the theatre we have published the plays before their productions in order to inspire readers and celebrate each author's work.
The Lost Plays

You only ever cared for her. Ever. And I loved her too. I loved her so fucking much. But I wanted to cause you pain. I really wanted to cause you so much pain that you'd never be able to breathe again.
After the death of a baby on her ward, Lizzy is facing professional repercussions surrounding her duty of care. As she seeks solace in her family home, old tensions rise to the surface as her mum Carol denies her the comfort she requires.
A suicide letter from her dead father resurfaces and Lizzy's world continues to crumble around her as childhood blame for the death of her sister aligns with the guilt she is made to feel about her professional misconduct.
Lung Water was set to premiere at Cardiff's Chapter Arts Centre and London's Omnibus Theatre.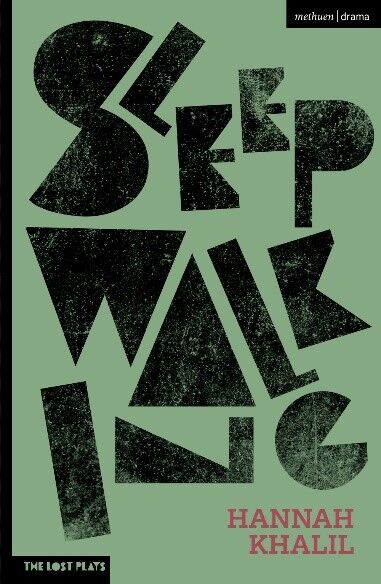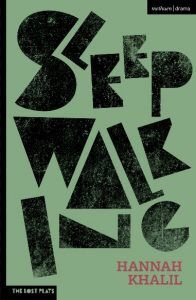 I'm his mother. A mother knows things – feels them. When her child isn't well. Isn't happy.
The kitchen of a suburban house. A mother and daughter raise a child in the most normal way possible following the departure of a family member.
Tensions rise as the pair skirt around issues that underpin their co-dependency, proving that what goes on inside a relationship is never clear to the people outside.
A searing new play by award-winning writer Hannah Khalil.
Sleepwalking was due to premiere at Hampstead Theatre Downstairs.

Think how many others there are like me, hiding in the shadows, operating in the night like foxes, for fear of rejection and a life of ridicule. I've worked too hard to gain my respect only for it to be taken from me because of something I can't control.
Foxes follows Daniel, a young Black man trying to keep up with his life, which is moving fast. When his relationship with best friend Leon brings an unexpected change it creates turmoil, bringing a taboo into his family home that has the power to tear the closest and most loving relationships apart.
Shortlisted for the 2018 Alfred Fagon Award, Dexter Flanders's powerful debut play Foxes explores masculinity and identity within London's Caribbean Community and Black street culture.
Foxes was due to premiere at Theatre 503.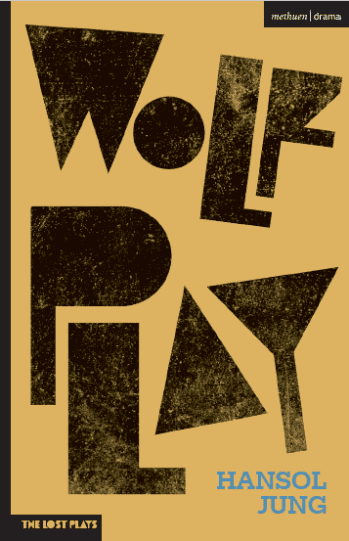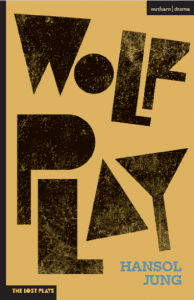 What if I said I am not what you think you see?
A southpaw boxer is on the verge of her pro debut when her wife signs the adoption papers for a Korean boy. The boy's first adoptive American father was all set to unadopt him… until he realized he'd be growing up with two moms and no dad. Now, the boy is caught in the middle, and just wants to find his wolf pack.
Wolf Play is a mischievous and affecting new play about the families we choose and unchoose.
Wolf Play was due to premiere at Soho Rep, New York City.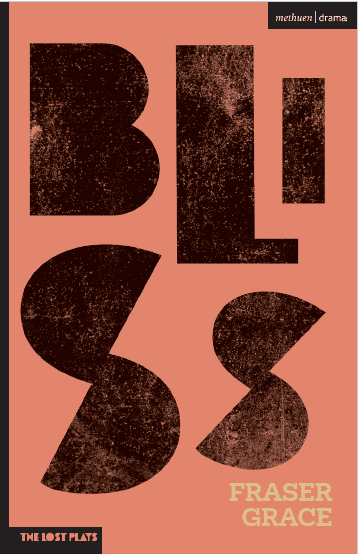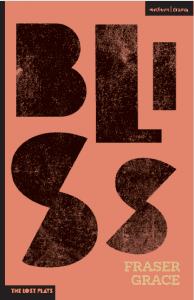 The water's here, just like us, but soon it'll be flowing past fresh flowers and new grass, and all the way out to the sea.
Based on a short story by the brilliant but little-known Russian writer Andrey Platonov (1899-1951), Bliss is the tragi-comic tale of a young couple trying to build a life against the odds in post-war Soviet Russia.
As ex-soldier Nikita struggles to overcome what we now might recognise as PTSD, the play opens up into a colourful and strangely heart-warming kaleidoscope of stories, song, laughter and magic, as the survivors of years of devastating war and political revolution all strive to comprehend how society can recover from catastrophe, how real love has both passionate and practical faces, and how the future is only built by those who manage to survive their past.
Bliss was due to premiere at London's Finborough Theatre.