Methuen Drama publishes many of the best contemporary plays from stages all over the UK and USA. From large ensemble dramas to intimate monologue plays, many of the texts are ideal for actors and performers – especially those looking for new and original monologues to use for auditions, screen tests and acting classes.
Finding a monologue can be a tricky task, but it's something that faces all actors at some time in their career. Choosing between well-tested material and new, original voices is often a difficult judgement call. Actors should be aware of the whole play, not just the monologue they are performing, and be prepared to talk about where that monologue fits into the overall narrative.
With festivals such as Edinburgh Festival Fringe and The Vault Festival in London, many one-person plays have been published by Methuen Drama. We've put together a selection of recent hit plays that all include fantastic new monologues for actors. Many can be used by actors of any age or gender and others are more specific.
.
1.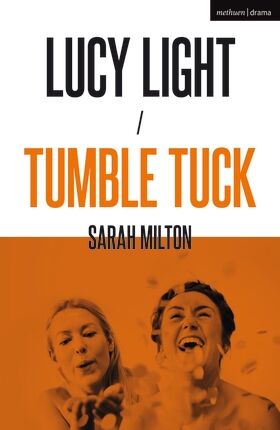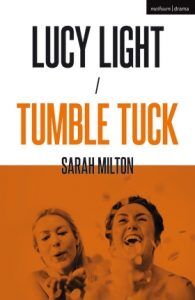 Lucy Light / Tumble Tuck by Sarah Milton
In these two complementary new plays, Sarah Milton offers up two strong female led narratives with dynamic, complex characters.
Lucy Light focuses on two characters, Lucy and Jess; two best friends who obsess over boys, booze and their boobs. But when her mother dies of breast cancer, Lucy is forced to make a decision that will change her body forever. A story that spans ten years, Lucy Light is a powerful duologue between two women that offers a nostalgic look at our relationship with our bodies, the hereditary nature of cancer, and the strength of female friendships.
Tumble Tuck is a funny, brutal and honest monologue play about body image, mental health and relationships, that seeks to examine what it means to be successful in a world where medals matter.
Suitable for: female actors, 16-30
.
2.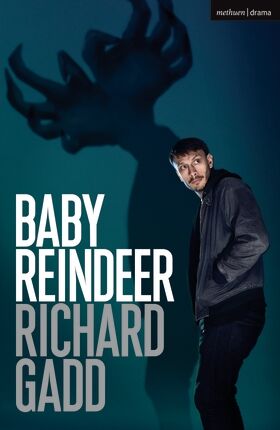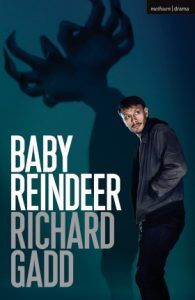 Baby Reindeer by Richard Gadd
The breakaway hit of the Edinburgh Festival Fringe, Baby Reindeer is a dark and intense monologue play about obsession. Written and originally performed by comedian and actor Richard Gadd, this is a powerful story about how one woman's obsession destroyed and changed his life forever.
A difficult piece for any actor to pull off, this unique monologue play is confrontational and direct. With many engaging sections to choose from, this offers a highly original piece to be performed by a male actor.
Baby Reindeer originally premiered at Edinburgh Festival Fringe in summer 2019 before transferring to the Bush Theatre in London ahead of a West End transfer.
Suitable for: Male actor, any age.
.
3.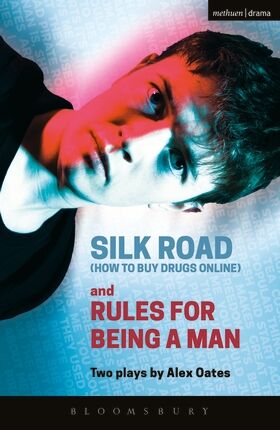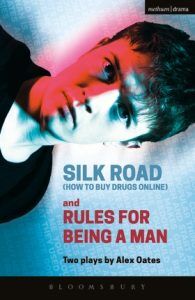 Silk Road / Rules for Being a Man by Alex Oates
Two strong monologue plays by Alex Oates that each have moments of comedy, introspection and direct address to the audience.
Silk Road (or, How to Buy Drugs Online): Bruce is nineteen, unemployed and living with his Nan. A struggling young Geordie tech-head, he's the unlikeliest international criminal mastermind you can imagine. But sucked into an underworld dark web of new-age pirates, local gangsters and tea-cosies, it isn't long before Bruce discovers how easy it is to buy narcotics online.
Prompted by the arrest in October 2013 of the alleged owner of Silk Road, and the first play ever to be funded by bitcoin, Alex Oates's play is a biting black comedy about how simple it is not only to buy, but also sell drugs online.
Rules For Being a Man is a stirring new play that uses silent disco technology to create a vivid soundscape and take the audience into the head of three generations of men as they struggle with mental health issues and contemplate suicide. Inspired by interviews with survivors of suicide and The Samaritans, it depicts the everyday battle of masculinity, whilst these men go about their lives and struggle to hold on.
Suitable for: male actors, from 18+
.
4.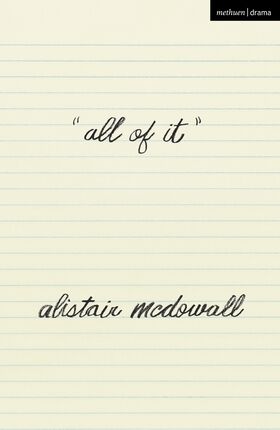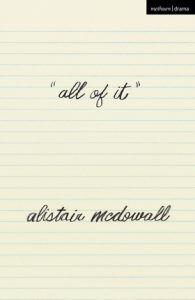 all of it by Alistair McDowall
An incredible challenge for any performer, Alistair McDowall's newest play all of it premiered at the Royal Court Theatre in 2020 where it was performed by Kate O'Flynn.
A short monologue play about one woman's entire life experience this is a powerful narratve written in a stream of consciousness style that's impressive to learn and deliver. A true feat for any actor, this would be a highly original yet rewarding performance piece.
Suitable for: female actors, 16+
.
5.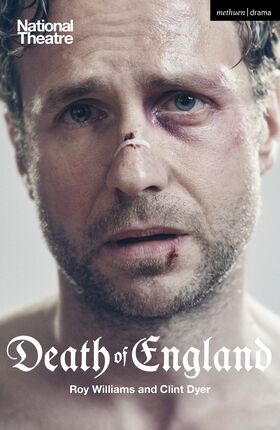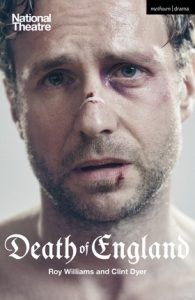 Death of England by Roy Williams and Clint Dyer
A family in mourning. A man in crisis. After the death of his dad, Michael is powerless and angry. In a state of heartbreak, he confronts the difficult truths about his father's legacy and the country that shaped him. At the funeral, unannounced and unprepared, Michael decides it is time to speak.
Death of England is a powerful new state-of-the-nation monologue play by Roy Williams and Clint Dyer that explores family feelings and a country on the brink. It had its world premiere at the National Theatre, London, in 2020 where it was performed by Rafe Spall.
This is an energetic choice for middle-aged male actors and offers moments of humour and pathos that suit a variety of different moods and needs.
Suitable for: male actors 25+
.
6.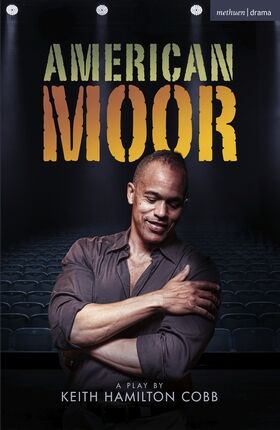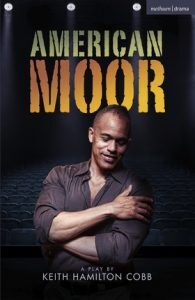 American Moor by Keith Hamilton Cobb
American Moor is described as "an intelligent, intuitive, indomitable, large, black, American male actor explores Shakespeare, race, and America … not necessarily in that order."
Keith Hamilton Cobb embarks on a poetic exploration that examines the experience and perspective of black men in America through the metaphor of Shakespeare's character Othello, offering up a host of insights that are by turns introspective and indicting, difficult and deeply moving. American Moor is a play about race in America, but it is also a play about who gets to make art, who gets to play Shakespeare, about whose lives and perspectives matter, about actors and acting, and about the nature of unadulterated love.
Frequently seen on stages across America, the play also had a very successful run off-Broadway in 2019.
Suitable for: male actors, 30+
.
7.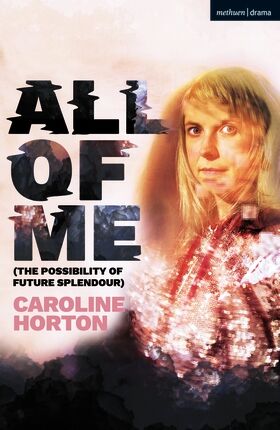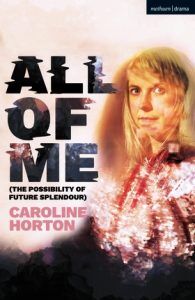 All of Me by Caroline Horton
In this witty new monologue, Caroline Horton unlocks an ancient myth to explore living with depression in our modern world.
An intimate and absurd exploration of wanting to live, wanting to die and what can happen if we sit together with the dark, this monologue play brings you the show that happens after the curtain call, when the lights have gone down but the mess remains.
Suitable for: female actors, 18+
.
.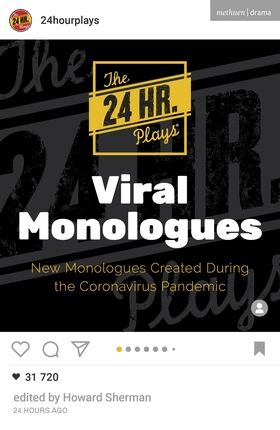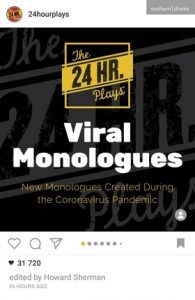 Bonus: The 24 Hour Plays Viral Monologues: New Monologues Created During the Coronavirus Pandemic
Publishing later this month, this exciting new monologue book features over 50 brand new monologues written for actors of varied ages and gender.
Featuring original monologues by writers such as David Lindsay-Abaire, Clare Barron, Hansol Jung, Stephen Adly Guirgis, Christoper Oscar Peña, Jesse Eisenberg and Monique Moses this is a rich collection that can be enjoyed by actors, writers and those looking for creative responses to the global COVID-19 crisis.
With over 50 monologues from the first three weeks of the project, this is an important collection that documents an unprecedented moment in history whilst also offering practical resource for actors and performers.